Outsourcing Depot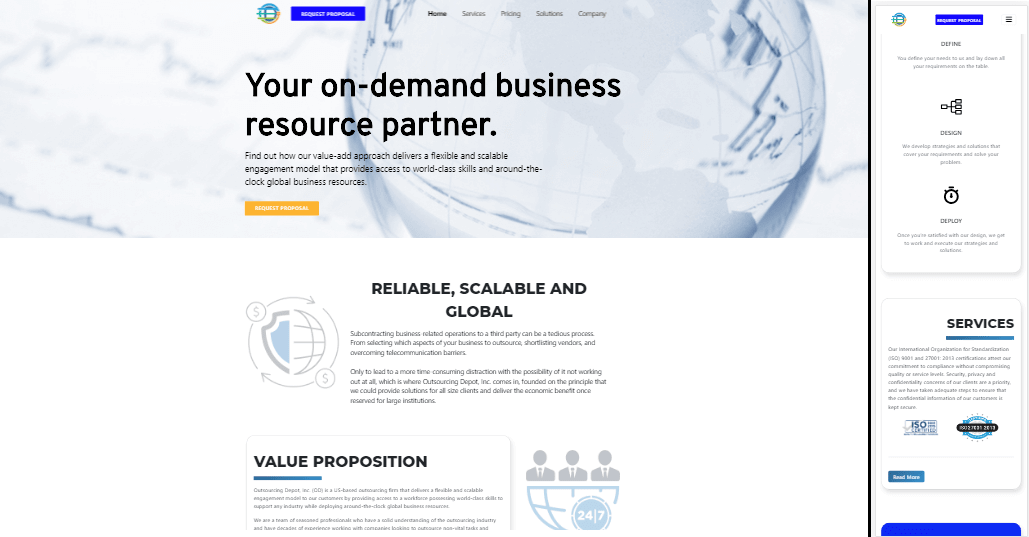 This is one of the more complex sites I have done so far. The site is highly responsive and looks great on all devices, and features a read more button on mobile devices in order not to overwhelm the user with text. It also features a header than changes background as the site is scrolled in order to make it visible over the page elements, and a card that has a colour changing background. You can see the desktop version in the left part of the image, and on mobile on the right.

If you want, you can view the site here.
Restaurant site demo
This site takes advantage of a video in the header to catch the attention of a customer. It has a PHP form, so customers can easily contact to book a table, as well as a responsive header with email and phone numbers on it. In addition, it has a stylised menu with easy readability, prices and comments on the item showed.

You can view the site here.
Pinf portfolio site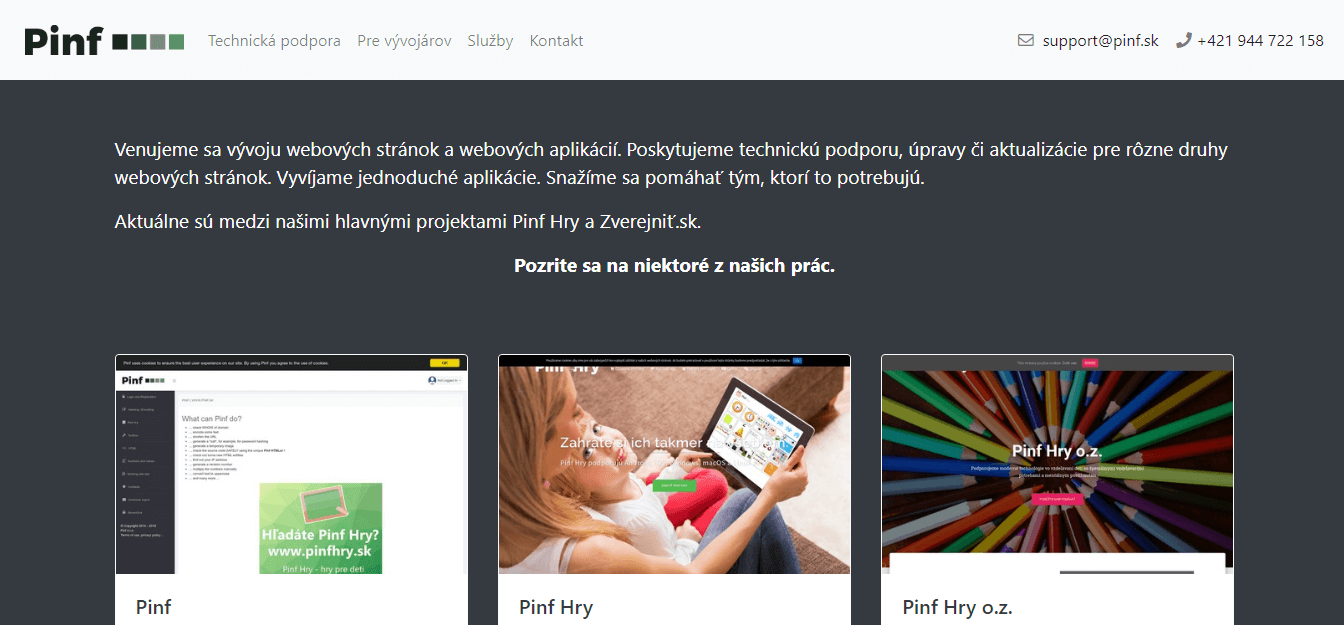 This is a card layout site that showcases various sites for a company. The cards open the links to the sites in a new tab, with a shadow behind the cards to give them a realistic look when hovered over. In addition, the header is responsive as is the site, meaning that it also looks great on mobile.

You can view the site here.
MySpace 2009 style profile page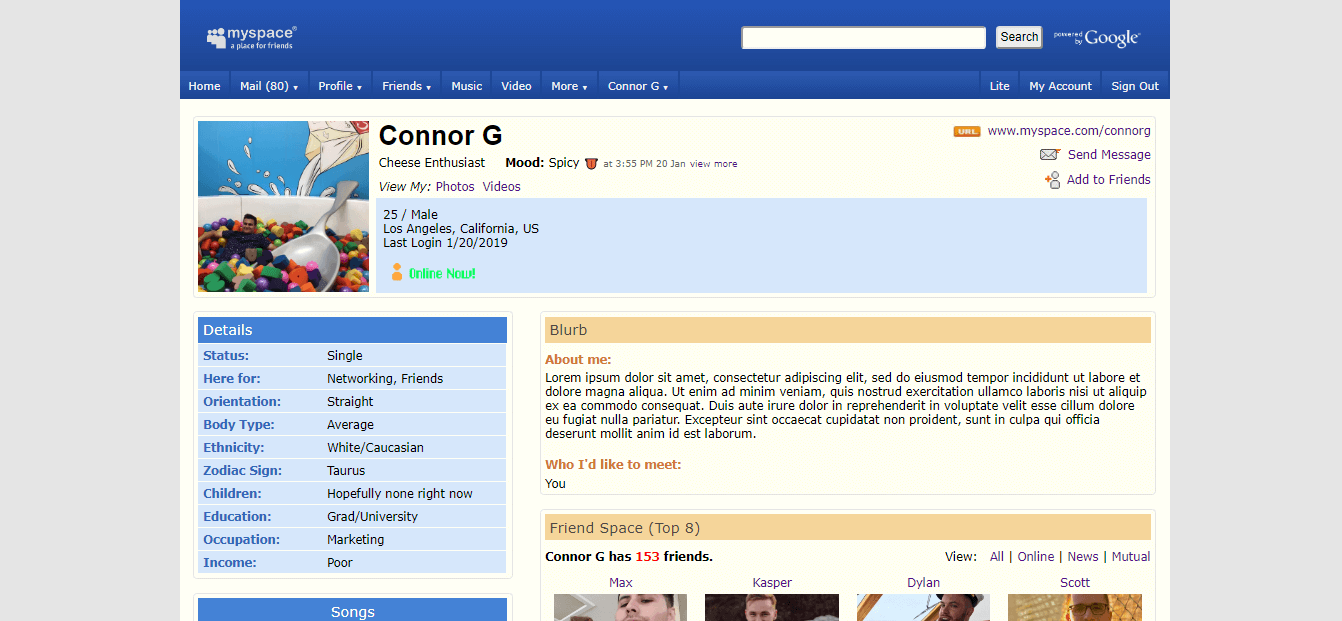 This was one of the more challenging site I have done. The site doesn't work on mobile, however it looks like the old version of MySpace despite being built up from the ground. The project was very fun to do, as it had it's own set of challenges, including alignment of various boxes and the images.

You can view the site here.
Personal site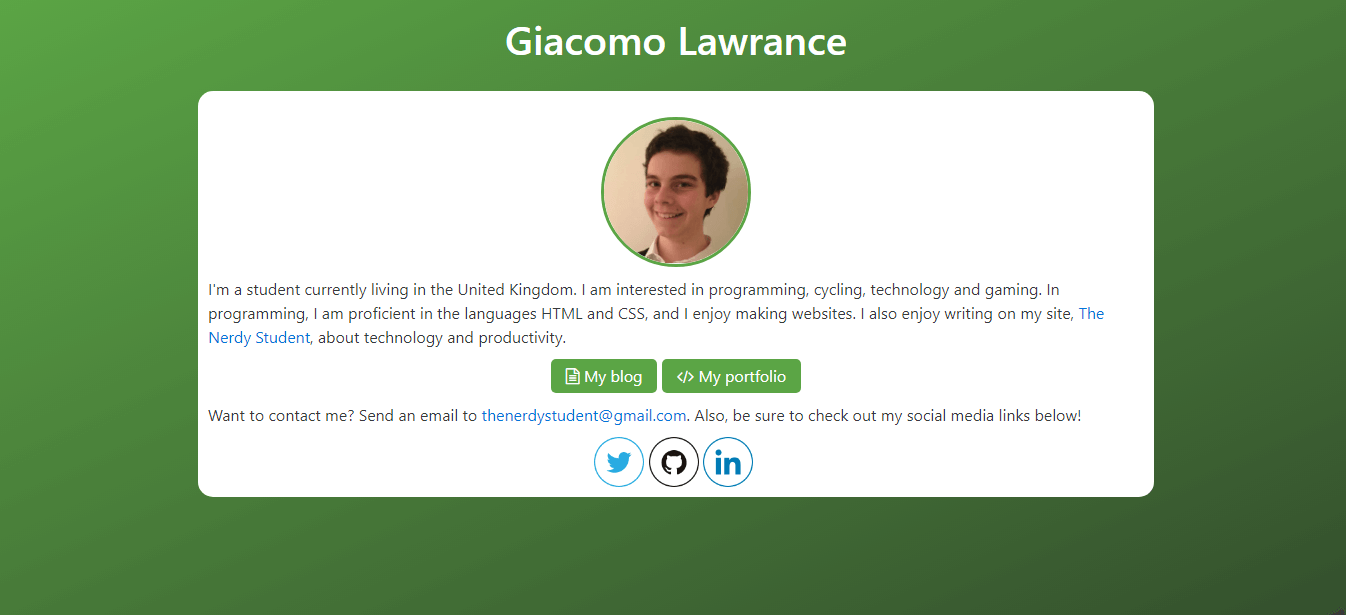 This is my old personal site. I designed it to look like about.me, as I wanted a personal site without the branding. I was very happy with how the site turned out, however I changed to this format as I wanted to improve the portfolio page. I was having issues with it using the old site template, due to images not looking too good.

I have this site hosted on GitHub here, as I still use it and it looks good.
League Statistics
League Statistics is one of the first proper Python programs I made. It uses the Riot API to allow you to look at a players match statistics, and you can save and load players in as well as select what server they use. I also wrote a website for it, with a beginners guide so people new to Python would be able to get it up and running. You can view the website here.

League Statistics is open source, and you can view it on GitHub here. If you want to view the website, you can view it here
Chain Counter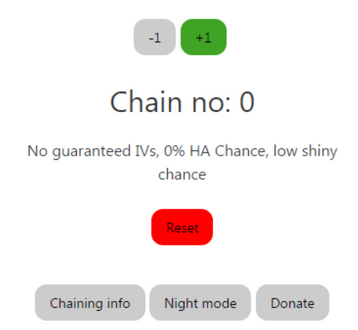 Chain Counter is a web tool that allows you to count SOS chains in Pokemon Sun and Moon. It has a live updating message below it that shows the chances you have of catching rarer Pokemon, a night mode and many more features!

The repository can be found on GitHub here.
Pokefinder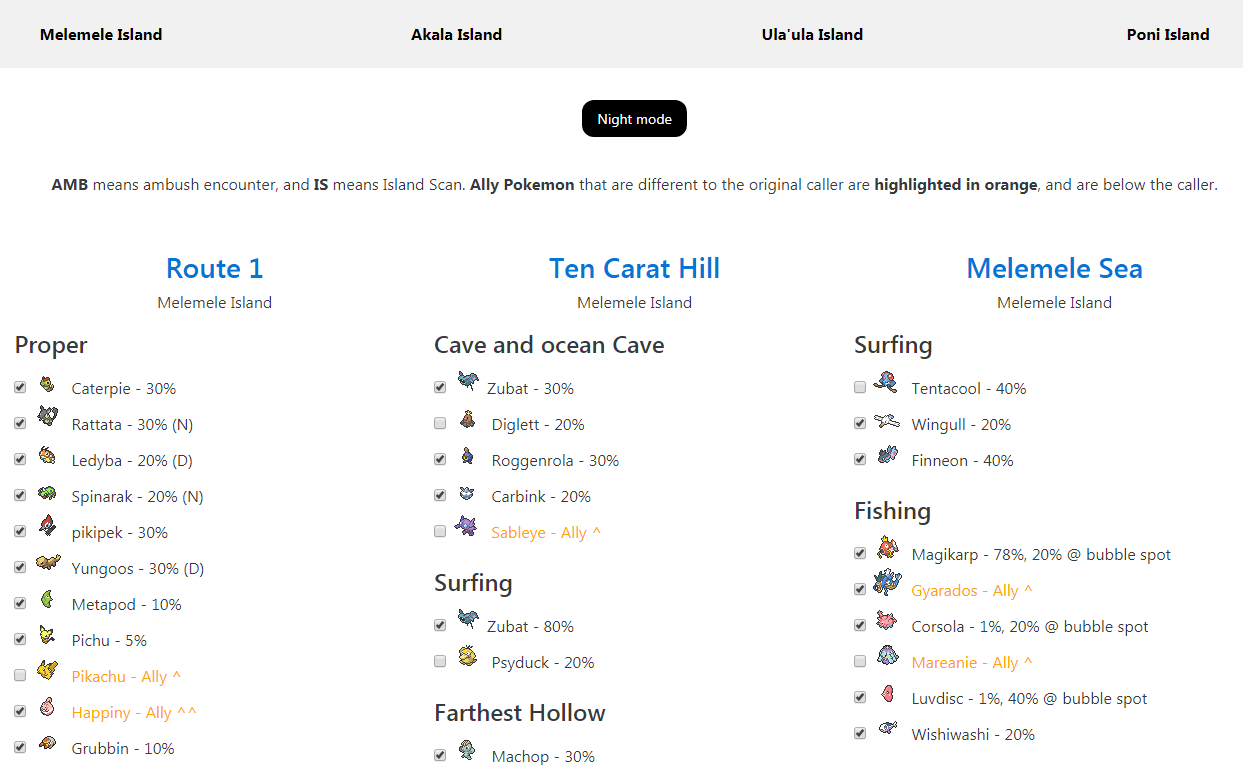 Pokefinder is a web app that allows users to find Pokemon by route. Users can check off a Pokemon once caught, and they can also save their progress to local storage on their device, so they won't lose track of what Pokemon they have caught. Pokemon that are the same will also be checked off using JavaScript. A table of contents at the top of the website allows users to jump quickly to different routes. The site also features a dark mode, for use at night.

You can find Pokefinder on Github here.
TWSdental
A HTML site for a mobile dentist business. Text and images supplied by client, with certain requests for end product. Client was very happy with end product, with quick loading speeds and basic SEO implementation. In addition to this, a simple HTML form was implemented in order to easily receive mail.

The client had a Google Blogger site that they wanted integrated into the site, and this was done using an iFrame, making the blog look as if it was native to the site.